Please tell us more about yourself.
Grace Tang, 32, Head of Behavioural Insights at Grab.
I'm quite new to Grab – I joined after Uber was acquired by Grab earlier this year. Prior to Grab, I was based in Uber's APAC headquarters in Singapore for nearly 2 years, and before that, I was a data scientist in the local tech startup 99.co for 2 years.
What do you do at work on a daily basis?
My team's mission is to come up with ways to use behavioural economics and psychology to encourage behaviours that are beneficial for everyone. For example, how do we encourage partners to drive safely? How can we reduce traffic and maximize the use of each vehicle on the road by spurring passengers to share rides or ride off-peak? For partners who use Grab to earn a living, how can we help them adopt habits that enable them to become financially stable (e.g. contributing to a regular savings plan), especially in developing countries where they live day to day?
Another important part of my job is to run tests to make sure my team's strategies actually work. Not only do we want to make sure our ideas are valid and making an impact – more importantly, we also want to guard against unintended harmful outcomes. Sometimes when we rely on intuition, we get unexpected results, so it's important to test our hypotheses first.
What drives you in doing what you are doing?
The opportunity to make an immediate real-world impact is something that excites me in this role. I'm fortunate to be surrounded by colleagues who are genuinely passionate about improving the lives of our driver and delivery partners. Grab has started to provide economic opportunities for a large number of partners on the platform, but there is a lot of room to improve. The creativity we are allowed to exercise and the speed with which teams work here also makes this job very exciting.
What are some of the challenges that you face being in the industry that you're in?
Tech is all about innovation, and we're trying to do things differently from how they've been done before. This means we're doing many things for the first time, and very often, despite our best efforts, we get it wrong. Many painful lessons are learned along the way.
What is your advice to youths who are at a crossroad, unsure of which career path to take?
I know some people who had always known what they wanted to be – and ended up hating their job once they achieved their dream. On the flip side, I have friends who had no idea what they wanted to do, changed roles every few years, and eventually found something they loved.
If you're unsure of what you want to do in future, don't worry. Try more things, apply for some internships, and see if you can shadow people while they do their jobs. Try different roles on for size and figure out what bores or excites you.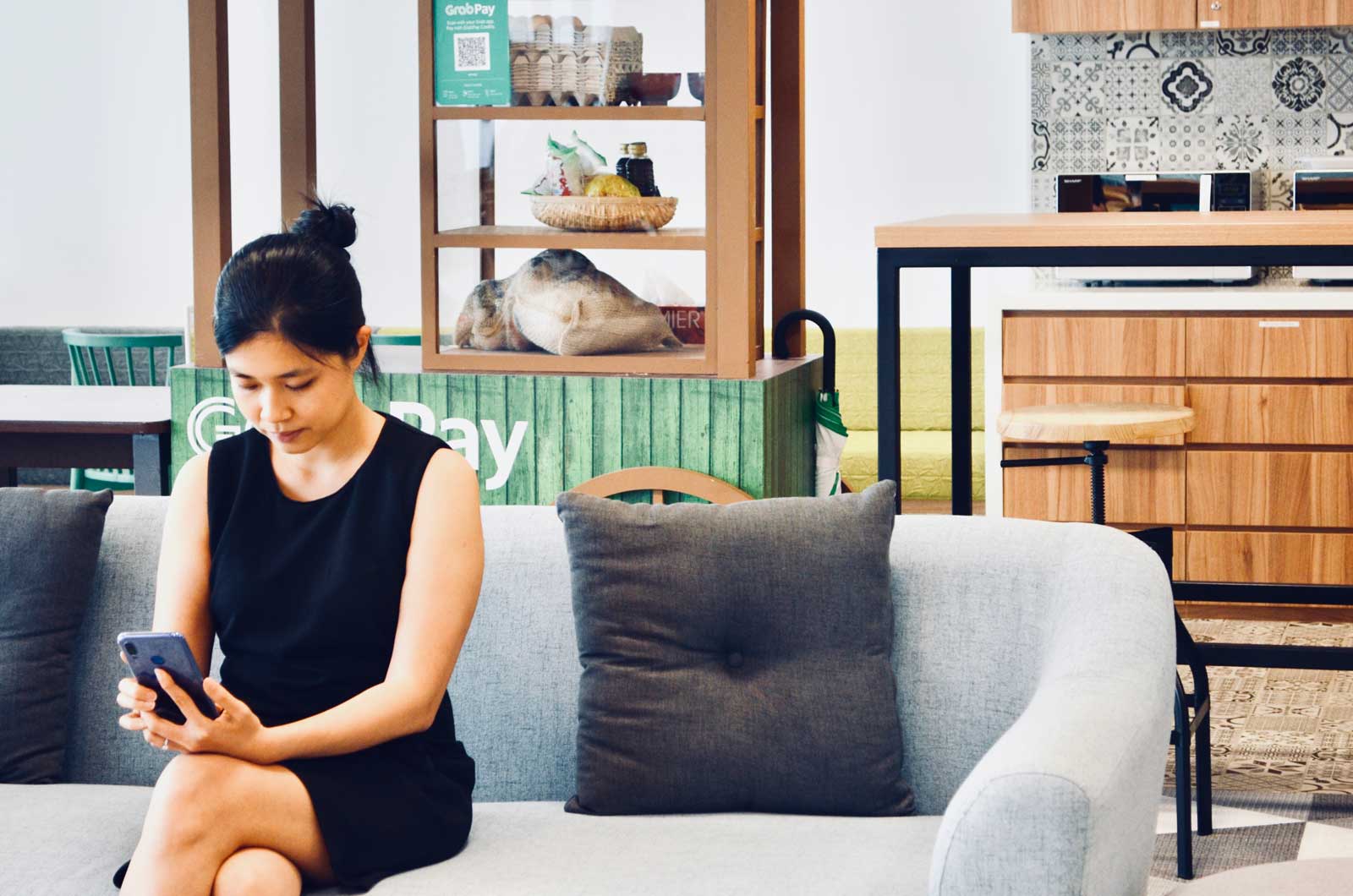 What does it take to survive in the Singapore job market today?
In any job market, not just Singapore, I feel that being adaptable and proactive helps a lot. Singapore is really pushing their smart nation initiative across all industries, and even traditional industries like banks are opening innovation arms. Many new roles are appearing and still being defined, so there's no playbook, meaning we have to figure out many things on our own.
Unlike engineers, doctors, lawyers, and other established professions, there were no data science degrees until relatively recently, which means a large number of data scientists today had to take the initiative to learn the necessary skills on their own. Today's job market also requires constant learning – a lot of knowledge is outdated in just a few years.
What is your call-to-action/advice to those who want to pursue the industry that you're in?
Try to meet people in the industry: we in Singapore are fortunate to have a very active tech and startup community, meaning there are many meetups, hackathons, panel discussions, and so on that we can attend. Securing internships or working on small independent projects is a great way to try things on for size, plus you also pick up skills along the way.
Describe the path you took to arrive at the job that you're in right now.
I took a relatively unconventional path to my job. I started out as a Neuroscience Researcher, and went to graduate school to get a PhD in Neuroeconomics. I did this at Stanford, which is in the heart of Silicon Valley, and I made many friends in the tech industry who seemed to be doing work that was meaningful, impactful, fast-paced, and challenging.
I began participating in hackathons, attending tech talks and meetups, and took a side gig in the Stanford Computer Forum, a platform for tech companies to connect with students. When I graduated, I knew that the tech industry was where I wanted to be.
What are some of the perks or benefits of your job?
The fact that there are no established playbooks in this industry and role is both a pro and a con – the benefit is that we are given the freedom to come up with novel, never-before-tried strategies to solve problems. Another huge perk is getting to meet and work alongside passionate people from all kinds of backgrounds, nationalities, and walks of life.
What are some of the qualities that you believe employers keep a look out for, in potential employees who aspire to work in the industry you are in?
I think that besides hard skills, employers look for independent, quick learners with the tenacity to figure things out on their own, who are both diligent about small details, but also able to see the big picture.